Now taking deposits for litters going home October 2023
or call Bill Mays at (916) 704-2648
For the latest news regarding available puppies, please visit the SouthWind Labrador Facebook page!
AKC Certified Purebred Fox Red Labrador Puppies
As a breeder, I strive to produce quality and healthy Purebred Fox Red Labrador Puppies with good temperaments. These dogs will be great family companions as well as your best hunting partner for many years.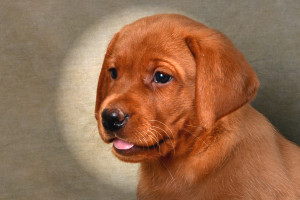 Southwind Labradors have both Fox Red and yellow lab puppies for sale. Our fox Red puppies are brilliant red and our yellow puppies are usually yellow with red highlights.
We are home-based breeders and focus on quality. Our dogs, male and female, have been tested for hip and elbow dysplasia, PRA, CNM, RD/OSD, and EIC and are clear of all. My dogs are my companions and join me in the field for hunting. I am an Outdoor writer for hunting magazines, I duck hunt, upland game hunt, and my dogs give me their all in the field. We breed a Labrador Retriever you can hunt with for 3 months and live in harmony as a calm well-adjusted family dog.
We work very hard to maintain our dogs and our kennel. Our females have a secure environment with temperature control so they are stress-free as they care for their litter. Our females are well adjusted and have excellent temperaments.
Over the past 25 years of raising puppies we have made many new friends and have sold puppies to parents and now their children. Families who have purchased puppies from us have kept in contact and sent us letters and pictures of their puppies as they grow up. We raise Labrador Retriever puppies for the love of the breed and to bring love and happiness into your household for years to come.
Thank you,
Bill Mays
916.704.2648